About
Nahum Natan Technology Solutions (2011) Ltd.  is a consulting and designing company that provides Engineering Services and Advances Technologies Solutions, as well as Failure analysis and Mechanical design for Electronic Companies and for the Microelectronic industry including  product Turnkey Solutions .
Our Turnkey Solutions  activity was expanded in the last 2 years – Assembly Turnkey solutions, includes component purchasing  and PCB layout and manufacturing  and ending with mechanical design and  production cables design and production and  Assembly of modules units and products  .The activities related to all assembly technologies using few subcontractors which are approved to class 2, 3 and Military and medical standards , and include Wire bonding, Chip on board , Flip chip Through hole , smt and special technologies like Hot bar.
Based on years of experience we offer Consulting and Design services, Engineering Solutions and Technologies support for Printed Circuits Design, Production, Assembly and Failure Analysis, and for Assembly Technologies such as BGA-Ball Grid Array component- CSP- Chip Scale package, COB- Chip On Board and Flip Chip technology as well as special Packaging Technologies such as MCM- Multi Chip Module, Packaging Stacked Technology, Smart Card and other.
Our Consulting and Design Services include Specs and Process Definition, Equipment, Components and Material Selection (including component selection for RoHS), Mechanical Design and drafting.
Our Services
For information please click below:
Our Customers
We provide services for a wide range of high-profile companies.
Please click here for more information about our top customers.
Mr. Nahum Natan – Founder and CEO
Nahum Natan, mechanrical engineer g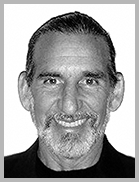 rauated from 1976 Ben-Gurion University of the Negev, Israel,and joined Tadiran's Communication Group as a manager.
Over the years, Mr. Natan was responsible for managing the printed circuit board design (PCB) department, mechanical design department, the manufacturing engineering department, technology department, plant training department, workshop and engineering services department.
In 1993 Mr. Natan joined M-System Ltd. (acquired by SanDisk in 2006) as Vice President of Operations and Engineering (VPO). In his work he established the operation and engineering divisions as well as the purchasing, engineering, production planning, import-export and storage departments. He also helped writing work procedures regarding the company's ISO-9001 certification and in building the company's archive.
During his work in M-Systems Mr. Natan also took major part in the establishment of manufacturing plant in the SMT technology; starting from spec and design stage, through the equipment selection, installtion and day-to-day operations.
Mr. Natan was also a senior member is the steering committee for choosing the MRP software and was involved in implementing the MFG-PRO System
Contact Details
6 Odem St. Petach Tikva P.O Box 7295, Israel 4934829
+972.3.648.6502, +972.3.644.8384 (office)
+972.52.246.0105 (URGENT)
+972.3.649.2957 (fax)